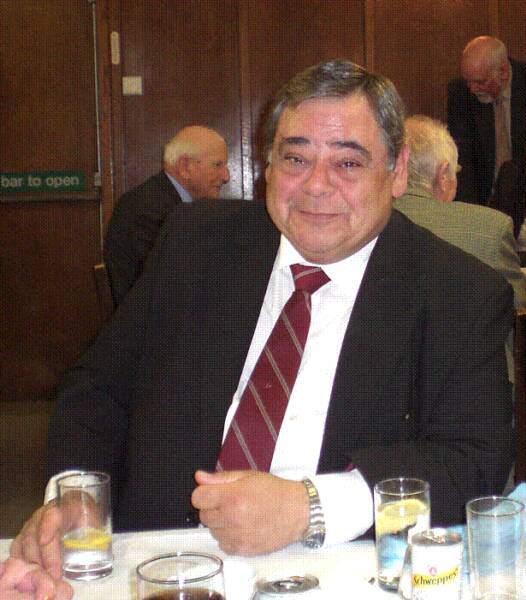 Just what is our good friend 'Dash' thinking?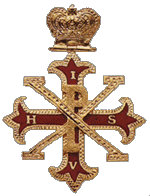 a;


I sincerely hope the next gin and tonic is as good as this one !
b;


Yassou. Given time I think I could get to like this gin & tonic.  endáksi , Yamass
submitted by  Ardashes Melemendjian

submitted by  Graham Fenwick

c.


You could have bought me a double!
submitted by  Stuart Petch

What has Dash had to say so far?

Yassou Greg,I liked the gin and tonic that's why there is an empty glass a partly full glass and a completely full glass in the picture. What can't speak-can't lie ! Endaksi, yamass.

Stuart, if you were there, I would have been so chuffed, I would have bought you what you wanted, In the bonds of the order F.U.Z.

Hello siss in Texas, if you were here I would have taken you to the Red Cross of Constantine lunch and you would have met all my super friends and got to know what a grand lot they are.

17th May

d;


Thinking of his siss and coming to Texas! 
e;


Who's are all the Drinks ???


What meeting am I at ???


  Am I sobber ?? Ha HA
submitted by  Derek Gaunt


"It's good to be eating and drinking here, but oh those nice warm days in Oroklini, Cyprus, the hot toasted sandwiches for breakfast made by Jimmy right there on the beach, and the lazy relaxing days and the cool nights.....

Cyprus here I come!

submitted by Rita - the cousin

"As you can all see, there is no food on the table, so i'm enjoying myself by drinking, hmmm, cant wait to empty the second glass...

Submitted by;  Garabed Jikerjian

.

"Hi, this is Rita, Dash's cousin in Cyprus.  I believe he's thinking that all this is very nice and the gin & tonic perfect, but.......a nice cool drink on the beach in Oroklini with a nice toasted sandwich from the Hunger doctor and a dip in that blue sea .......well......see ya soon cousin!

submitted by Rita - the cousin

Aren't you looking smart Ardash!  Is that gin and tonic or is it Vodka lime?  Whatever, genatset (to your health) and hope to see you soon in Cyprus.  - sunny Cyprus,lazy, hazy long days, cool drinks, watermelon....souvlakia.....pasadembo.....

submitted by Nellie

Who's that bald guy behind me? He seems to be giving me a court bow!

He knows his place

submitted by David Fox

I am waiting to be accepted into the Order of the Bald Head but I am not qualified yet!

submitted by David Fox


Behold the great mystery of life! 

Is my glass half full or half empty?

submitted by Ray Hunt ( N.Z. )